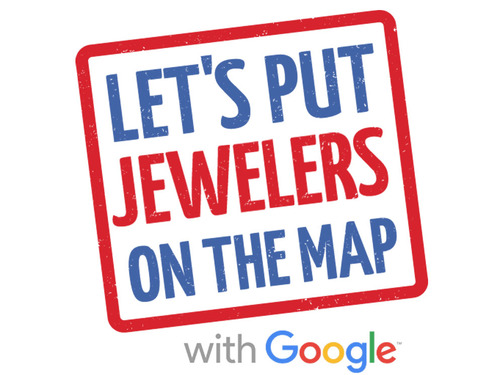 We're partnering with Google to help put every jewelry business on the map--including yours.
Businesses that have complete business information online are twice as likely to be considered reputable by consumers.
When people can find info about local businesses easily, the entire community becomes even stronger.
Getting all of your business info online is free and easy.
We've recorded a webinar to help you through the process:
Register for the Webinar
You can try it right now on your own by going to
www.gybo.com
to get started.
This program is free and available for all businesses, not just jewelers, so spread the word to all the other store owners in your town and help put Our Cities on the map.
Oh, and
ask us for help
getting it done, that's why we're here!
Matthew Perosi
SCORE Bergen, NJ and
Sapphire Collaborative
Official City Partner, Let's Put Our Cities on the Map